A selection of our Speakers
We have a great selection of speakers for our conference this year
See below for more details about who they are and what they will be discussing
We will be updating this list regularly so please remember to come back and check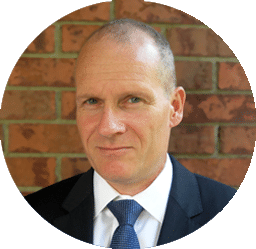 Tyson Macaulay –  Chief Product Officer, Infosec Global
Presentation: Coming off the bottom: what has been learned and what to expect from IoT security
Tyson Macaulay is a 25 year veteran of the information security industry. In his current role as Chief Product Officer for InfoSec Global, Tyson is responsible for product management, research and development, marketing and pre-sales engineering. His past experience includes Chief Technology Officer (CTO) – Cyber for BAE Systems Applied Intelligence leading a global organization developing high-assurance end-to-end security designs, as well as pre-sales engineering and consulting services in North America. Other recent positions include CTO Telecommunications Security at Intel and Chief Security Strategist at Fortinet. These roles all involved international business strategy, corporate development (M&A), technical leadership, media and speaking events.
Prior to these positions, Tyson was Security Liaison Officer at Bell Canada from 2005 to 2012. From 2001 to 2005 he was Director of Risk Management for the U.S. defence contractor Electronic Warfare Associates (EWA), and founded General Network Services an Ottawa-based security firm in 1996.
Tyson has been a security researcher and lecturer since the beginning of his career with a personal syllabus of four books, dozens of periodical publications and international standards contributions, and two registered patents in security. Tyson continues to support the development of engineering and security standards through the International Standards Organization (ISO) and the Professional Engineers of Ontario (PEO).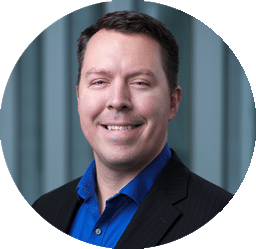 Mike Brown – Chief Technology Officer & Co-Founder, ISARA Corporation
Presentation : A Quantum of Safety – Rooting Trust in a Quantum World
Mike is the CTO and co-founder for ISARA Corporation. He is focused on the technical vision and direction for the company.
Previous to ISARA, Mike was the Vice President of Security Product Management and Research at BlackBerry. Mike has spoken at many global security events and holds a Masters of Mathematics from the University of Waterloo, focusing on cryptography.
Read Talk Abstract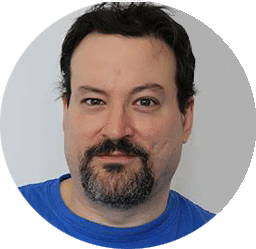 Michael Richardson – Chief Scientist , Sandelman Software Works
Presentation : Secure, zero-touch Bootstrap for the Internet of Things
Michael Richardson is a self-taught programmer and consultant, and has been involved with network security systems since 1988.  After working in nearly every aspect of Ottawa hightech, Michael was a founding employee at Milkyway Networks in 1994, and Solidum Systems Corporation in 1998. While at Milkyway Networks, Michael was responsible for developing the VPN components of the BlackHole firewall, the policy engine, and all kernel components.  Solidum designed and sold hardware – IPsec being an important target. Michael is a system software designer and protocol designer. Michael is involved on a daily basis with at the IETF. He is an author on RFC3586, RFC4025 and RFC4322.
Michael was has architected a number of IPsec systems, including closed source systems at SSH, work on KAME code in BSD, and work on the Linux FreeS/WAN project. In 2003, Michael founded Xelerance Corporation to support Linux open source security products, including Openswan.  In 2009, Michael joined CREDIL.org as a Founding Maker.  Since 2010, Michael has been involved in IETF efforts to provide security to Internet of Things devices, including creating reference designs for key specifications, such as RFC8366.
Michael received a B.Sc. Physics from Carleton University.
Read Talk Abstract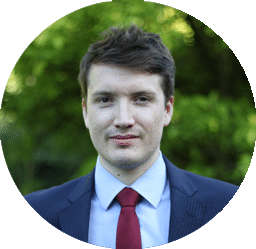 Philip Griffiths – Head of Partnerships EMEA, NetFoundry
Presentation : Networks are inherently insecure; we need layered, secure-by-design approach for protecting our businesses, data and the public
Philip Griffiths has a passion for IoT and how it can provide business outcomes ever since he got involved 2 years ago – nothing better than taking a pen to a white board. He is Head of EMEA Partnerships and Alliances for NetFoundry. Prior to this he worked for Atos IT Services in various roles from IoT Strategic Partner Manager to Programme Manager.
Read Talk Abstract